Bready Ancestry
Bready & District Ulster Scots Development Association was formed in 2001 to promote an interest in, and appreciation of, the history and culture of the Bready area in north-west County Tyrone.

An important part of our charity's work involved the creation of this website devoted to the history of the townlands of Bready and the families who lived in them. This website has been given the name Bready Ancestry and it includes information on the heritage of the Bready area and has a searchable genealogical database containing nearly 30,000 individual records relating to families who lived in the area over the last 400 years. Information has been extracted from the records of local churches, including Donagheady Church of Ireland which has registers dating back to 1697; inscriptions from Grange, Old Donagheady and Old Leckpatrick burial grounds; records of the Abercorn estate; names of pupils at local schools, including Bready Primary School; the 1901 census; 19th-century valuation records. All the information from these sources has been made available for free on the website.

Thanks to Derry City and Strabane District Council and the Department of Foriegn Affairs and Trade we have been able to update and refresh this website in 2021.
In 2004 the Association successfully applied to the RDC under the EU Programme for Peace and Reconciliation (Peace II) for funding for a project to erect name stones at the boundaries of townlands along the public roads in the area. Townland names would thus be preserved and future generations would be aware of their existence and value to the local community. The project encompassed seventeen townlands in the Bready area. As part of the project ten interpretative panels were researched and designed by the Ulster Historical Foundation and are on display in the Sollus Centre. Each of the panels covers a different aspect of the history of Bready, looking at the churches, schools, farming, archaeology and Plantation etc.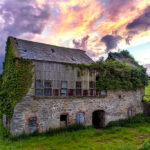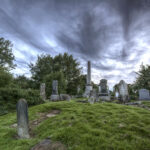 "We are passionate about promoting the culture and heritage of the Ulster-Scots of Bready and the surrounding areas."
Contact Bready & District Ulster-Scots Development Association to find out more